Drawing on the extensive experience and expertise of its team of professional space consultants, ISS assists its clients by: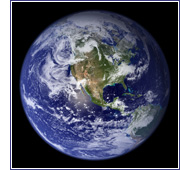 Monitoring government space program developments in the United States and in other countries:
Status of major space projects
Budget developments
New program initiatives
Policy and legislative developments
Leadership and organizational changes
We alert clients to major space developments, comment on their significance and provide advice on related opportunities and challenges.

Supporting space business development activities in areas such as:
New market opportunities
Competitive programs and practices
Export control regulations and procurement constraints
Potential business strategies and initiatives
We provide customized support to help our space business clients pursue their business interests by providing updates on foreign market developments, identifying potential opportunities and by overcoming regulatory and other market access challenges.

Conducting investigations on selected topics of interest to our clients in areas such as:
New space policies and initiatives
Potential cooperation opportunities
Space market strategies
Export control and procurement issues
Our investigations and the resulting reports we prepare are enhanced by the extensive space program background, policy expertise and worldwide contacts of the ISS team members.